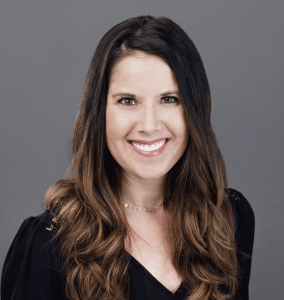 2020 has been an interesting year full of changes and that term we have all heard, "the new normal." At NextGen, our leadership team has remained consistent and committed to ensuring that we are given the tools needed to thrive, even while working from home. We transitioned in mid-March to working remotely, and since then we have been focusing on staying connected with each other, our clients, and our community. During times like this, it can help to look to our leaders and learn from them, so I sat down and interviewed our NextGen Leadership team and see what advice they had, and what positives they see for our future.
Our second interview of the Leadership Series is with Julie Pieters, our Vice President of Operations. Julie has been with NextGen in San Diego since 2016. She began her journey with us as a Senior HR Consultant, moved into the Director of Operations position in 2018, and assumed the role of Vice President of Operations in January 2020. Here's her take on the current state of the world and how it relates to NextGen:
How did you adjust to working from home?
At first, it was difficult to find a balance. I put pressure on myself to sign on early and sign off late and because of our national footprint, I was skipping lunch to take calls and meetings with teammates in other time zones. Once it became clear I would be working from home for months, not weeks – I realized I needed to better structure my day.
What are some things you have done to stay entertained while staying at home?
I have two little ones and they have lots of energy and short attention spans, so we've got to keep them busy. Before things started to open up, we were doing lots of science experiments, baking, and riding scooters around the neighborhood.  Now that the beach and hiking trails are open, we're spending a lot more time building sandcastles and exploring new trails.
What is the biggest difference you have seen in your daily routine, compared to before?
I now get to have breakfast with my husband and kids every day. I used to have about 15 minutes before I left for work, and now I have time to sit and play with them and get them ready for their day. Being home more has really helped me to slow down and be more present.
What are some positive things that have happened for you personally since the current restrictions began?
Having more time with my family and being able to connect more frequently with friends that live far away has been an enormous positive. Now that we're all at home and our lives have slowed down so much, we have more time for each other. My friends and I have a standing virtual call each week and we've done birthday celebrations and game nights too. It is great because there are a couple people I'd only see and catch up with during our annual trips and now I'm able to see them every week.
What are some silver linings that you feel could come from this for NextGen?
I think one of the silver linings is more connection with the whole NG team. Now, instead of just picking up the phone to call someone, I schedule a Teams meeting so we can talk face to face.
There's also more flexibility and stronger relationships between colleagues. Before the pandemic, we struggled with the idea of allowing employees to work remotely when there was an office in their city. Some people felt there was a stronger team environment when people worked alongside each other. However, being forced to work from home has shown us that we can still have very strong bonds with our coworkers, even if we don't work alongside them anymore.
Additionally, with the creation of Team 2020 and the increase in virtual meetings, Happy Hours, and team bonding events – we've had the opportunity to connect with each other more than we ever did before. Team 2020's weekly Happy Hours and Community Roundtables have given me the opportunity to get to know people on a more personal level. People from different geographic regions, in various roles, who may never have had a reason to talk to each other before, are now getting to know one another on a deeper level.
What is one thing you want NextGen Employees and/or the community to know?
I see a bright future for NextGen. We are investing in people who can help us continue to grow, we are taking feedback to heart, and we are making incremental improvements along the way.
I think this time has also pushed us to clearly distinguish NextGen's voice and what we stand up for. NextGen believes in equity, inclusion, fair treatment, and opportunity for everyone and I'm proud that we're demonstrating that by showing support for the Black Lives Matter movement and Pride month. We've also recently created an Inclusion and Diversity team which will help us look inward to ensure NextGen's policies and practices are creating an environment where all employees feel valued for their uniqueness and they have a sense of belonging.
Key Takeaways
The key takeaways from talking with Julie are that although there was some resistance to working from home in the past, we have now seen the benefits that can come from it for individuals in the company. In addition to that, this time has given us opportunities to connect with coworkers and old friends, and that might not have happened before. With everyone across the world staying home more, we've started communicating more frequently and getting to know each other all over again. And finally, NextGen has had some ups and downs with the adjustments we've made, but in the end, we have come out stronger, with a more defined company voice. We plan to continue that strong voice and speak to what is important to us as we move forward.
Navigating business through a pandemic can lead to challenges, and with added social events within the country and the world, it is important to display a strong branding for your company. Leadership is taking this to heart and leading by example with empathy and understanding. Together we will grow, and we will succeed!
To hear from more of our Leadership Team, be sure to follow us for more interviews as we continue our series! If you missed the first interview, click here to catch up!
Bio:
Sarah Janich is a Talent Acquisition Specialist at NextGen. She joined the team in March 2020 and has been working to recruit internal talent as well as assisting with marketing blogs and campaigns. Sarah has been recruiting in the staffing industry for two years, and recently earned a certificate in Digital Marketing from UCSD Extension. Be sure to connect with her on LinkedIn for the latest news and internal openings at NextGen!