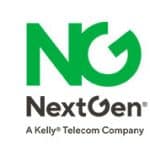 NextGen
This is a remote position – Few key words other than JD
Wireline Switch experience
-ALU Experience
-Experience with 5ESS
The Switch Network Engineer III is a senior engineering position responsible for the engineering, implementation and continuing support of the GCI switched network. The engineer will assume leadership of projects such as: new switch additions, switch hardware additions, switch database design and implementation, network trunking and routing, and switch software updates/changes. As a senior engineer, be responsible for installation and turn-up of ancillary equipment in support of applications such as voice mail, operator services, conferencing, or ACD. The senior engineer will be responsible for the creation, revision and maintenance of accurate and comprehensive network documentation and will serve as a technical resource for other departments within GCI.
Position's Customer(s):
The Switch Engineer works for the Local Services and Long Distance business lines in support of new or expanded facilities and applications.
In addition, the engineer works with other engineering departments to facilitate orders, with Marketing on service proposals, with Product Management on product development, with IT on billing, and with Operations for second level support and trouble resolution. In addition, the Engineer may work directly with subscribers or other carriers in support of new facilities or troubleshooting.
Essential Duties of Position
Design, implementation and support of applications 35%
Routing and Translations in support of orders 25%
Maintenance of network documentation 10%
2nd level troubleshooting support 20%
Act as a source of technical information to others 10%
Apply with Linkedin
Apply with Indeed