SME/RF IV (Optimization) – Toronto, CA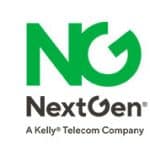 NextGen
Looking for Senior RF LTE / 5G Network Optimization Engineer in Toronto, ON-Canada.
What you will be doing as a Senior RF LTE / 5G Network Optimization Engineer:
Required to manage the delivery of network planning and optimization projects according to the agreed scope of work (SoW), while managing customer's expectations and schedule of acceptance.

Performs critical (sometimes escalated) performance activities in customer projects independently. These may include complex problem solving in projects with performance requirements and multi-vendor environment.

Provides support to clients and/or customers in customer office premises.

The Senior RF Network Optimization Engineer will be required to work independently to perform RF network optimization activities during network rollout phase.

Optimization of LTE / 5G ENDC networks to troubleshoot and improve KPIs
Optimization of LTE/5G network to trouble shoot and improve KPIs

Performs RF performance activities in customer projects independently, according to project plan and in project managers guidance

Analysis of KPIs, investigation and improvement of network quality problems

Analysis of neighbor relations and implementation of corrections

Customer problem investigation

Troubleshoot system problems such as Pilot pollution, drop calls, dropped connections, handoff failures and interference issues.

Perform root-cause analysis of RF issues to meet target KPIs.

Recommend parameter changes to improve performance and prepare status reports.

Generate scripts necessary for RF optimization.

Network elements monitoring, analysis, fine tuning, optimization and troubleshooting.

Operates in compliance with the processes, methods and tools linked to the job and possesses service excellence awareness
What you will bring to the table as a Senior RF LTE / 5G Network Optimization Engineer:
BS or MS in Electrical Engineering, Electronics Engineering, Telecommunications, or Computer Science

LTE & 5G technology understanding and know-how

LTE, VoLTE & 5G design and optimization experience

A Minimum of 7 years of RF Optimization experience.

A minimum of 5 years work experience in RF Optimization for LTE.

A minimum of 2 years work experience on 5G Network architecture ENDC/SA/NSA and Optimization.

LTE & VoLTE experience is a must
5G experience or technical know-how is required.

Ericsson Equipment /RF Optimization Experience

Radio Network Optimization experience on an LTE/5G network

Good knowledge of 5G/LTE KPIs – expertise in creating and analysis of statistical KPI reporting

Experienced in maintaining and optimizing a commercial wireless network for UMTS, LTE & VoLTE

Strong skills in analyzing layer 3 messaging for LTE and VoLTE. Any 5G experience is a plus.

Strong technical, organizational and interpersonal skills

Result oriented with focus on product quality and customer satisfaction
What you didn't know about us:
Competitive salary

Health, Dental and Vision Benefits

Long-Term growth potential

401k

With this position, you will get the opportunity to work with a game changing client and further advance your already valuable experience in the telecom industry!
We are Connectors. We thrive on 'quality over quantity' and put in the work building strong relationships. We create connections, discover qualities, uncover skills, and place people with accuracy. We are your true partner!
We are Collaborators. You'll be working with a wholly owned subsidiary of Kelly and part of the Kelly Telecom division. It allows us to be as nimble and fiercely competitive as a startup while having the backing of a multibillion dollar publicly traded company which has been in business for 75 years. With direct access to hiring managers, services don't stop at standard recruiting processes. We use our expertise to improve your application skills and provide ongoing career support.
We give 24/7 Support. We are in this together. We provide around the clock availability, competitive employee benefits, and continuously check-in to make sure things are going smoothly. Check out our Glassdoor page!
Sponsorship is not available for this position.
Kelly Telecom is an equal opportunity employer and will consider all applications without regard to race, genetic information, sex, age, color, religion, national origin, veteran status, disability, or any other characteristic protected by law. For more information click Equal Employment Opportunity is the law.
#JobsAtKellyTelecom
Apply with Linkedin
Apply with Indeed