Site Development Specialist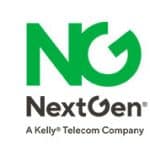 NextGen
Primary responsibilities include the following:
Manage the end-to-end process of bidding work to vendors, coordinating work orders and ensuring timely payments to vendors. Take ownership and develop a thorough understanding of key employee and customer impacting initiatives through analysis of current programs.
Develop analytic methodologies to identify, recommend and lead implementation on areas of opportunity within key initiatives.
Analyze all site development project documentation for accurateness and completeness and approve site-specific documents.
Responsible for ensuring resources (people and equipment) needed to support field based efforts are available.
Develop and maintain accurate and complete files for site development projects.
Organize and manage multiple competing projects.
Work as part of a team to test and monitor new initiatives, gather insights, and improve processes for future programs.
Clearly and effectively articulate well thought-out analysis and solutions to management.
Track deliverables, conduct timely data entry and provide real-time status reporting.
Work well as both an autonomous contributor and member of a larger team.
The successful Development Specialist will have:
2-4 years of experience with resource coordination functions preferably in the real estate, construction, or wireless industry
Bachelor's degree from four-year college or university or an equivalent combination of education and experience
Ability to apply objective, analytical, and orderly thinking to develop solutions to complex problems
Ability to communicate findings to management, implement innovative business solutions, and develop real-time fixes to employee and project impacting issues.
Ability to read and comprehend legal documents such as legal descriptions, surveys, ground leases, easements, deeds, land purchase contracts, mortgages, title policies, subordination and CAD drawings.
Superior conceptual and numerical analytic skills
Proficient use of MS Office Suite and Access
Desire to continually learn.
Ability to self-manage projects
Apply with Linkedin
Apply with Indeed