Resident Engineer Support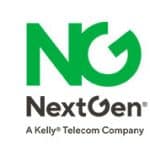 NextGen
Looking for Resident Engineer Support in Denver, CO.
What you will be doing as Resident Engineer Support:
Testing / testbed support
Create an action Provide technical support during the integration phase of IMS/SDM

Review IMS/SDM MOPs prior to execution

Support resolution of issues encountered during the integration and testing of new IMS/SDM releases

Provide

Feedback on documentation (mops, etc.) to help production teams rollout

Open AR's for all NE's on encountered issues, and then be prepared to work on these AR's until closed (HP support, L2 and L3 Nokia support)

Periodic activity report.
Technical consultancy
Convey Nokia recommendations to CUSTOMER concerning tuning of the management mechanism(s). For example, this may involve fine-tuning the alarm levels to eliminate unnecessary alarms.

Provide advice for the cloud operations related decision making for in scope Network Elements
Preventive maintenance
Perform twice-weekly health checks on defined CNEs, including health check tools and call processing sanity
party support, for more complex issues (Level 3). testing on all lab environments

Open AR's for all that involves defined CNE on encountered issues, and then be prepared to work on these AR's until closed (HP support, L2 and L3 Nokia support)

Preventative data collection, high-level analysis

Provide a periodic activity report.
Attend Customer conference calls and/or meetings that involve defined CNE.
Fault, Configuration, Administration, Performance (FCAP) management support
Assist in alarm monitoring – respond to exceptional system alarms – resolve any exceptional issues.

Troubleshooting site-level issues (Level 1 and Level 2) but may require additional and/or, if applicable, 3rd

Participate with CUSTOMER in the diagnosis and remediation of network issues that involve defined CNE.

Network Element Configuration and provide support for network operations responsibilities.

Assist CUSTOMER O&M staff to carry out tasks and activities related to day-to-day Operations at NOC.

Performance data collection and analysis on defined CNE.

Open AR's for all NE's on encountered issues, and then be prepared to work on these AR's until closed (HP support, L2 and L3 Nokia support)

Provide a periodic activity report.
What you bring to the table as a Resident Engineer Support:
Nokia Packet Core products: CMM, CMG, SPS

Nokia Convergence products: CMG

Nokia Service-based Architecture products: NRD, CSD

Nokia Subscriber Data Mgmt products: OneNDS/SDL, Registers, AUSF, OneEIR

Nokia applications incl. Voice Core products: NEF, CA4MN, NTAS, NLS, SBC, CFX5000, Radisys MRF, Open MSS, NN Titan
What you didn't know about us:
Competitive salary

Health, Dental and Vision Benefits

Long-Term growth potential

401k

With this position, you will get the opportunity to work with a game changing client and further advance your already valuable experience in the telecom industry!
We are Connectors. We thrive on 'quality over quantity' and put in the work building strong relationships. We create connections, discover qualities, uncover skills, and place people with accuracy. We are your true partner!
We are Collaborators. You'll be working with a wholly owned subsidiary of Kelly and part of the Kelly Telecom division. It allows us to be as nimble and fiercely competitive as a startup while having the backing of a multibillion dollar publicly traded company which has been in business for 75 years. With direct access to hiring managers, services don't stop at standard recruiting processes. We use our expertise to improve your application skills and provide ongoing career support.
We give 24/7 Support. We are in this together. We provide around the clock availability, competitive employee benefits, and continuously check-in to make sure things are going smoothly. Check out our Glassdoor page!
Kelly Telecom is an equal opportunity employer and will consider all applications without regard to race, genetic information, sex, age, color, religion, national origin, veteran status, disability, or any other characteristic protected by law. For more information click Equal Employment Opportunity is the law.
#JobsAtKellyTelecom
Apply with Linkedin
Apply with Indeed