RAN Virtualization & OAMP/OSS Engineer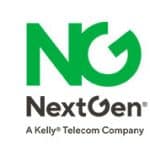 NextGen
Immediate need for an experienced RAN Virtualization & OAMP/OSS Engineer to join a team at a top Fortune 500 telecom company.
What you will be doing as a RAN Virtualization & OAMP/OSS Engineer:
• OAMP/FCAPS subsystem integration and troubleshooting in wireless networks
• Tier3 SME experience – Work under pressure to drive support teams to troubleshoot commercial NMS/EMS application issues, propose workarounds, and work with R&D to provide the RCA (Root Cause Analysis) to the customer
• Assist SMEs (Subject Matter Experts) with development of product requirements, feature requirements, systems and performance analysis, Work with the team to conduct deep-dive customer sessions, new technology introduction of 4G/5G RAN Network Management features and introduction of virtualized networks
• Assist SMEs with analysis of the customer requirements, converting them into system requirements and capturing of detail design for the development team
• Assist SMEs Technical Management of new products and SW releases to ensure that promised features are delivered with expected performance
• Provides technical support in the pre-sales process and creates compelling technical and commercial solutions in order to help achieve the assigned sales goals and business objectives
• Translates and communicates complex technical design considerations between the Samsung sales team and carriers' network business
• Works closely with various support organizations and cross- functional teams from SEA and Samsung R&D to achieve successful new product roll-outs and developments
• Ensures that customer commitments are achieved according to plan
• Ability to travel sporadically during the project
What you will bring to the table as a RAN Virtualization & OAMP/OSS Engineer:
• Minimum 5 years of OAMP/FCAPS/OSS knowledge/experience for EMS/NMS and RAN network elements
• Minimum 1 year of EMS/NMS and RAN (vCU/vDU) Network Function Virtualization (NFV) experience
• Bachelor's degree in EE/CS/TE is required. Master's degree is preferred
• Must have experience with OAMP/FCAPS subsystem design and development in wireless networks
• Must have experience authoring and implementing EMS/NMS/NE SW upgrade MOPs in commercial networks
• Must have Tier3 SME experience – Work under pressure to drive support teams to troubleshoot commercial NMS/EMS application issues, propose workarounds, work with R&D to provide the RCA (Root Cause Analysis) to the customer
• Understanding of Automation & Orchestration frameworks is preferred (knowledge in the ETSI MANO specifications, OASIS TOSCA, ONAP)
• Must have understanding of EMS applications, TR-069, Netconf protocol, YANG models & Restful APIs
• Fundamental understanding of Openstack/Kubernetes is preferred
• Understanding of virtual switches, network connections, Virtual port types (ie: SR-IOV, VirtIO), Security Groups, VLANs and in configuring Storage such as SAN / NAS / iSCSI is preferred
• Experience in performance measurement & tuning of VMware/Openstack servers and Virtual sessions and management of servers resources between virtual machines is preferred
• Understanding of 3GPP systems: Core and RAN networks, architecture and protocols is preferred
• Understanding of Hardware and Software architecture is a must
• Must have hands-on experience with High Availability and redundancy systems
• Experience on system engineering projects to include technical requirements identification, technical solutions to address customer requirements with details to design /deploy / manage their infrastructure is preferred
• Must have troubleshooting experience using command-line tools and scripts
• Must have experience with SNMP and TNM protocols and NMS/OSS interfaces
• Must have experience with Unix/Linux, scripting tools like PERL, TCL, shell
• Experience with Web based development including JVM, J2EE, (EJB), JAVA, JavaScript, Web Services, HTML, XML, SOAP is preferred
What you didn't know about us:
Competitive salary

Health, Dental and Vision Benefits

Short/Long Term Disability and Critical Care/Illness Protection

Life Insurance and Retirement Plans

Employee Assistance Program

With this position, you will get the opportunity to work with our game changing clients and further advance your already valuable experience in the telecom industry!
We are Connectors.
We thrive on 'quality over quantity' and put in the work building strong relationships. We create connections, discover qualities, uncover skills, and place people with accuracy. We are your true partner!
We are Collaborators.
You'll be working with a wholly-owned subsidiary of Kelly and part of the Kelly Telecom division. It allows us to be as nimble and fiercely competitive as a startup while having the backing of a multibillion dollar publicly traded company which has been in business for 75 years. With direct access to hiring managers, services don't stop at standard recruiting processes. We use our expertise to improve your application skills and provide ongoing career support.
???????We give 24/7 Support.
We are in this together. We provide around the clock availability, competitive employee benefits, and continuously check-in to make sure things are going smoothly. Check out our Glassdoor page!
Kelly Telecom is an equal opportunity employer and will consider all applications without regard to race, genetic information, sex, age, color, religion, national origin, veteran status, disability, or any other characteristic protected by law. For more information click Equal Employment Opportunity is the law.
#JobsAtKellyTelecom

Apply with Linkedin
Apply with Indeed