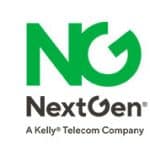 NextGen
Looking for Hardware Engineer for a major wireless carrier in Plano, TX.
What you will be doing as a Hardware Engineer
Support wireless equipment deployments and new technology trials. This includes participation in installation, monitoring, maintenance, support and optimization of wireless network hardware, software, and communication links. This individual will also analyze and resolve network hardware and system trouble in live networks.

Interface between customers and R&D center for product design, implementation, and issue resolution.

Overseeing and participation in installation of wireless communications equipment

Troubleshooting of wireless network issues through the systematic test and debugging of hardware and software systems

Testing and characterizing performance of wireless networks through logging, monitoring, and reporting on key performance indicators

Developing methods of procedure (MOPs) and providing training for field technicians
What you will bring to table as a Hardware Engineer:
BS Electrical Engineering, Computer Science, or related field

10+ years relevant Experience and familiarity with 3G/4G/5G cellular communications systems infrastructure (RAN and CORE) and user equipment (UE / CPE)

Basic RF engineering skills including familiarity with 3G/4G/5G radios/antenna systems

Design and deployment of LANs, WANs, and wireless networks, including servers, routers, hubs, switches, UPSs, power plants, HFCs, and other networking hardware

Experience with basic electronic test tools such as DVM, fiber test sets, RF power meters

Experience with basic laboratory test equipment like Ethernet test sets, base station analyzers, oscilloscopes, spectrum analyzers, signal generators

Competence with diagnostic and standard hand tools

Good working knowledge of AC and DC power design & testing including 3 Phase AC

Experience and familiarity with configuration, design, and operation of 24VDC & 48VDC power supplies

Familiarity with networking equipment, fiber optics, GPS systems, electronic equipment installation best practices and regulations, electronic equipment regulatory certifications
What you didn't know about us:
Competitive salary

Health, Dental and Vision Benefits

Long-Term growth potential

401k

With this position, you will get the opportunity to work with a game changing client and further advance your already valuable experience in the telecom industry!
We are Connectors. We thrive on 'quality over quantity' and put in the work building strong relationships. We create connections, discover qualities, uncover skills, and place people with accuracy. We are your true partner!
We are Collaborators. You'll be working with a wholly owned subsidiary of Kelly and part of the Kelly Telecom division. It allows us to be as nimble and fiercely competitive as a startup while having the backing of a multibillion dollar publicly traded company which has been in business for 75 years. With direct access to hiring managers, services don't stop at standard recruiting processes. We use our expertise to improve your application skills and provide ongoing career support.
We give 24/7 Support. We are in this together. We provide around the clock availability, competitive employee benefits, and continuously check-in to make sure things are going smoothly. Check out our Glassdoor page!
Kelly Telecom is an equal opportunity employer and will consider all applications without regard to race, genetic information, sex, age, color, religion, national origin, veteran status, disability, or any other characteristic protected by law. For more information click Equal Employment Opportunity is the law.
You should know: Your safety matters! Vaccination against COVID-19 may be a requirement for this job in compliance with current client and governmental policies. A recruiter will confirm and share more details with you during the interview process.
#JobsAtKellyTelecom
Apply with Linkedin
Apply with Indeed