Defect Coordinator /Quality Assurance Specialist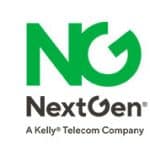 NextGen
Looking for Defect Coordinator /Quality Assurance Specialist in Regina, Saskatchewan Canada.
What you will be doing as a Defect Coordinator /Quality Assurance Specialist
Analyze requirements, rules and specifications for test components and develop into strategies, plans and cases in the delivery stage of SDLC

Leads defect triaging, impact assessment and timely closure of defects across various sub-projects; maintains consolidated Defect Log and Traceability Matrix

Leads Impact Analysis; coordinates with other Test Leads to get a common understanding of defect and leads defect triaging for timely closure of defects

Classifies defects based on priority, severity, and impacted areas; works with respective project managers and project teams for timely closure of defects

Provides Defect status reporting and compiles various defect metrics

Collaborates with Test Team for scheduling and retesting of defects; ensure status of all defects across sub-systems, sub-projects and test cycles are updated in HP ALM

Escalates unresolved or unexpected delays of defect fixes to Test Lead /Test Manager or PM as required.

Managing the SLA for defect fixes – reminders to keep defects on track

Tracks all defects and report defect status and metrics on a daily basis

Follows up with all required stakeholders on actions required on the defects

Identifies and escalates defect risks

Testing software on application when required

Use client's processes and templates

Utilize appropriate testing tools

Self-motivated individual with expertise in small to medium projects that can take on the Test Lead role with confidence and little guidance other than the client logistical areas.

Experience in scripting
What you bring to the table as a Defect Coordinator /Quality Assurance Specialist
University degree in Administration or Commerce or Engineering or Computer Science or other post-secondary education.

ISTQB (International Software Testing Qualifications Board) Certification, is desired

Education is IQAS (International Qualifications Assessment Service) and/or WES (World Education Services) Certified

Must have a minimum one (1) year experience working with Salesforce and Vlocity software testing and/or implementations of Salesforce and Vlocity

Minimum four (4) years of experience in Software Testing

Minimum three (3) years of experience working on projects

Minimum two (2) years of experience defect coordinating working on projects

Experience in Telco business functions and processes

Experience in Test case creation, execution, and reporting

Experience with HP Quality Center/HP Testing Suite Experience with automated test script creation, execution, and maintenance

Defect Coordinator resource(s) shall have Domain Knowledge with the following, but not limited to:

CRM (Salesforce)

Billing (Wireline, Wireless)

ecommerce Platforms

Wireless Core Network (Voice & Data)

Real Time Rating – Call Flow

Call Detail Record (CDR)

Telecommunications / Information and Communications Technology (ICT)

Self-Serve

Inventory

Assurance

Interactive Voice Response (IVR) Technology

Product Fulfillment (eCommerce)

Service Fulfillment (eCommerce)

Defect Coordinator resource(s) shall have knowledge and experience with the following Software applications or platforms, but not limited to:

Salesforce/Vlocity

Oracle BRM (Billing & Revenue Management)

HP Testing Suite (including Quick Test Professional – UFT)

SOAP UI

XML Spy

TOAD for Oracle Basic

SQL Queries

JMeter

Jira

Microsoft Project

SharePoint

WebSphere Portal

Android Application Environment (Native and Hybrid)

iOS Applications Environment (Native and Hybrid)
What you didn't know about us:
Competitive salary

Health, Dental and Vision Benefits

Long-Term growth potential

401k

With this position, you will get the opportunity to work with a game changing client and further advance your already valuable experience in the telecom industry!
We are Connectors. We thrive on 'quality over quantity' and put in the work building strong relationships. We create connections, discover qualities, uncover skills, and place people with accuracy. We are your true partner!
We are Collaborators. You'll be working with a wholly owned subsidiary of Kelly and part of the Kelly Telecom division. It allows us to be as nimble and fiercely competitive as a startup while having the backing of a multibillion dollar publicly traded company which has been in business for 75 years. With direct access to hiring managers, services don't stop at standard recruiting processes. We use our expertise to improve your application skills and provide ongoing career support.
We give 24/7 Support. We are in this together. We provide around the clock availability, competitive employee benefits, and continuously check-in to make sure things are going smoothly. Check out our Glassdoor page!
Sponsorship is not available for this position.
Kelly Telecom is an equal opportunity employer and will consider all applications without regard to race, genetic information, sex, age, color, religion, national origin, veteran status, disability, or any other characteristic protected by law. For more information click Equal Employment Opportunity is the law.
#JobsAtKellyTelecom
Apply with Linkedin
Apply with Indeed