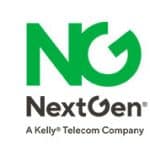 NextGen
Seeking DC Power Technician in Columbus, OH Apply now for consideration!
What you will be doing as a DC Power Technician:
Lead and install DC Power installations (Charger, UPS, and Battery) being performed by Telecom personnel according to customer and manufacturer specifications.

Lead and install DC power plant upgrades and replacements related to primary and secondary distribution equipment including PBD's, BDFB's, BDCBB's, inverters &converters.

Read and interpret detailed specifications and install battery plants (24VDC, 48VDC, 130VDC and UPS).

Assure work standards while installing ironwork and cable rack with knowledge of zone 4 environment requirements.

Lead teams running, lacing, and crimping lugs for power cable and all other duties associated with the installation and maintenance of DC power.

Troubleshoot, test and inspect all types of DC (Charger, UPS, and Battery) systems.

Perform work related tasks according to company guidelines for scheduled maintenance.

Establish or adjust work procedures to meet production schedules and product specifications.

Assure work standards by training, coaching and developing personnel to increase morale and maintain a safe, healthy and productive work environment.

Coordinate man-power requirements by increasing or decreasing personnel and overtime to meet changing conditions.

Estimate, requisition, and inspect materials.

Perform activities of personnel supervised.

Interpret company policies to personnel and enforce safety regulations in adherence to OSHA safety standards.
What you will bring to the table as a DC Power Technician:
Travel away from home for several weeks may be required on demand. Shift work required on demand.

Ability to lift a minimum of 50 lbs.

Ability to work outdoors, on ladders, and in confined spaces.

Ability to work with and around electrical wires and components and/or ESD products.

Ability to work remotely at construction or installation sites.
Skills and Abilities Required:
Maintain awareness of new and emerging technologies and their potential application on client engagements.

Experience leading teams installing, replacing and maintaining battery plants (VRLA, Wet Cells, NiCADs & alternative battery systems).

Experience with BDFB/BDCBB installations and Battery growth installs.

Ability to lead a team's daily operations without direct supervision

Operate in a safe manner in accordance with published safety guidelines.

Ability to suggest changes in working conditions and use of equipment to increase efficiency of shop, department, or work crew.

Ability to evaluate site conditions to include environmental temperature and general operating conditions without supervision.

Ability to recommend measures to improve production methods, equipment performance, and quality of product.

Ability to read and interpret electrical line diagrams and blueprints.

Solid foundation of OHM's law and electronic theory.

Thorough working knowledge of equipment used in the maintenance and testing of batteries and UPS systems, including but not limited to cellcorder, MK4,digital/mechanical hydrometers, DVM and accessories, DLRO, load test equipment and O-Scopes.

Excellent working knowledge of electricity UPS theory and the electro-chemical theory of batteries.
What you didn't know about Us:
Competitive salary

Health, Dental and Vision Benefits

Short/Long Term Disability and Critical Care/Illness Protection

Life Insurance and Retirement Plans

Employee Assistance Program

With this position, you will get the opportunity to work with our game changing clients and further advance your already valuable experience in the telecom industry!
We are Connectors.
We thrive on 'quality over quantity' and put in the work building strong relationships. We create connections, discover qualities, uncover skills, and place people with accuracy. We are your true partner!
We are Collaborators.
You'll be working with a wholly-owned subsidiary of Kelly and part of the Kelly Telecom division. It allows us to be as nimble and fiercely competitive as a startup while having the backing of a multibillion dollar publicly traded company which has been in business for 75 years. With direct access to hiring managers, services don't stop at standard recruiting processes. We use our expertise to improve your application skills and provide ongoing career support.
We give 24/7 Support.
We are in this together. We provide around the clock availability, competitive employee benefits, and continuously check-in to make sure things are going smoothly. Check out our Glassdoor page!
Sponsorship is not available for this position.
We are an equal opportunity employer and will consider all applications without regard to race, genetic information, sex, age, color, religion, national origin, veteran status, disability, or any other characteristic protected by law. For more information click Equal Employment Opportunity is the law.
#JobsAtKellyTelecom
Sam Bowden
Apply with Linkedin
Apply with Indeed