Customer Engineering- 5G/4G System Engineer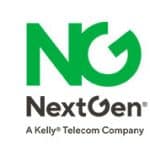 NextGen
Looking for Customer Engineering- 5G/4G System Engineer in Anchorage, AK.
What you will be doing as a Customer Engineering- 5G/4G System Engineer:
To integrate & commission the vRAN products in the customer field environment from the customer pilot qualification testing, planning to the implementation of sites, testing & qualification

Understanding of NR UE Attach/Registration, Handover, Cell-reselection scenarios

Good to understanding of end-to-end VoNR, ViNR, SMS, MMS, E911 call flow scenarios

To actively lead the Radio/Protocol conformance testing of gNB/eNB, EMS, SON as a part of trials/deployments at various customer locations

Actively troubleshoot feature/system related issues observed in field and lab and ability to reproduce them.

Working knowledge on IP networking

Preparation of LLD/HLD documents for the lab/field trials & deployment

Handling FCAPS on the system & support north bound integration to 3rd party OSS/MANO

Understanding of north bound integration protocols such as SNMP, 3GPP IRP, SOAP etc

Live troubleshooting of the lab/field issues using system, UE & other relevant logs

Ability to fully understand system logs, test tool logs and use this understanding for debugging issues and identifying accurate root causes for the problems seen on the system under test or in the network

Pro-actively submit the firsthand report to the QA/Dev Teams on any bugs found in field and assist them in defect analysis

Coordination with development/QA team for the bugs raised & follow up to release the SW fix in field.

SW major/minor upgrades/updates of gNB/EMS & MOP preparation

Going through 3GPP standards, architectural and design documents to come up with thorough and in-depth test plans for testing the gNB/eNB functionalities.

Creating test scripts using available test tools. This will involve getting familiarized with the test tools and figuring out innovative ways of re-creating practically possible scenarios

Ability to build test setups as per the requirements of the test case in internal/external labs

Implementation of new features and tuning NR/LTE radio network parameters during trial & roll out phase

Using the test expertise and identifying overall improvements and enhancements which are possible on the system

Debugging field data and identifying potential problems and re-creating the same in the internal lab setups

To develop the guideline documents & competence building internally

Some overseas travel may be required

Other duties as assigned.
What you bring to the table as a Customer Engineering- 5G/4G System Engineer:
Bachelor or master's degree in Electronics/Computer Engineering.

5G working experience is highly preferable.

Self-starter who likes debugging complex issues and takes pride in finding issues on the device under test

Good customer management skills

Hands on experience in using test tools including but not limited to

UE simulators like Aeroflex TM500, ERCOM Mobipass, and JDSU DMTS 9000.

UE debuggers like QXDM, TEMS, XCAL

Channel Emulators

Application traffic generators like iPerf, ixLoad etc

EPC Simulators

Knowledge of message flows and parameters used in the messages for 5G/LTE procedures

Familiarity with scripting languages like Tcl, Python

Understanding of Openstack/virtualization concepts & experience in RH OSP 13/ CVIM / VMware is an advantage

Excellent verbal and written communication skills
What you didn't know about us:
Competitive salary

Health, Dental and Vision Benefits

Long-Term growth potential

401k

With this position, you will get the opportunity to work with a game changing client and further advance your already valuable experience in the telecom industry!
We are Connectors. We thrive on 'quality over quantity' and put in the work building strong relationships. We create connections, discover qualities, uncover skills, and place people with accuracy. We are your true partner!
We are Collaborators. You'll be working with a wholly owned subsidiary of Kelly and part of the Kelly Telecom division. It allows us to be as nimble and fiercely competitive as a startup while having the backing of a multibillion dollar publicly traded company which has been in business for 75 years. With direct access to hiring managers, services don't stop at standard recruiting processes. We use our expertise to improve your application skills and provide ongoing career support.
We give 24/7 Support. We are in this together. We provide around the clock availability, competitive employee benefits, and continuously check-in to make sure things are going smoothly. Check out our Glassdoor page!
Kelly Telecom is an equal opportunity employer and will consider all applications without regard to race, genetic information, sex, age, color, religion, national origin, veteran status, disability, or any other characteristic protected by law. For more information click Equal Employment Opportunity is the law.
#JobsAtKellyTelecom
Apply with Linkedin
Apply with Indeed