Customer Engineering- 5G/4G System Engineer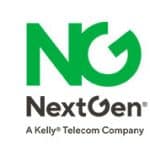 NextGen
Looking for 5G/4G System Engineer in Anchorage, AK.
What you will be doing as a 5G/4G System Engineer:
To integrate & commission Altiostar's 4G/5G vRAN product based on Kubernetes, Docker platform in the customer environment for lab, FOA and commercial deployments.

Creation of heat templates, Helm charts for node deployment

Driving the discussions with customer or platform vendors for design & deployment of cloud & IP/transport networking.

Preparation of LLD/HLD documents for the lab/field trials & deployment

Handling FCAPS on the system & support north bound integration to 3rd party OSS/MANO

Review IP/VLAN plans for the application node deployment

Troubleshoot issues on IP/transport side impacting the overall system performance. Identify any design flaws & escalate to the concerned teams.

Continuous health check of the Altiostar vRAN nodes

Live troubleshooting of the lab/field issues on platform & follow up with Altiostar's platform development team & Cloud/Network node vendors

Debug the system level logs, test tool logs and identifying accurate root causes for the problems seen on the system under test or in the commercial network

Technical Acceptance of Altiostar in scope nodes

Coordination with Cloud Vendors for the bugs raised & follow-ups to release the SW with fixes

Build & manage test setups as per the requirements of the test case in internal/external labs

Identify overall improvements and enhancements as possible for operational ease.

Debugging field data and identifying potential problems & help teams to reproduce the same in the internal lab setups

To develop the guideline documents, MOP & competence building internally

To operate in compliance with the processes, methods and tools linked to the job.

Technical support (Tier2) to customers, sub-contractors and other internal teams.

Flexible working attitude and ability to work independently and take the initiative.

To work closely with other members of the company to achieve the required goals.

Multi-task, work independently and coordinate resources to achieve desired goals.

Domestic & overseas travel as required

Other duties as assigned
What you bring to the table as a 5G/4G System Engineer:
Bachelor's or master's degree in Electronics/Computer Engineering

8 or more experience in designing and deploying production cloud environments in telco network

Technical understanding of Linux OS, Kubernetes and Containers, including deployment models, management and orchestration.

Comprehensive understanding of hypervisors including libvirt (KVM), VMware and OpenStack/Openshift

Basic understanding of Dockers, Kubernetes and other container-based platforms.

Basic knowledge of artifacts required for creating containers/pods

Basic knowledge of creating and manage containers/pods

Comprehensive understanding of layer 2 networking (Ethernet) and layer 3 networking (IP) including

VLAN tagging, switch/router configuration,

Knowledge of DHCP, ARP, Spanning Tree and related protocols

(TCP, UDP, IPSEC, ICMP, etc.), sub-netting and routing.

Experience troubleshooting layer 2 and layer 3 issues using sniffers (Wireshark, tcpdump, etc.)

Comprehensive understanding of VPN and firewall security including experience with firewall/VPN appliances and iptables.

Comprehensive understanding of common networking infrastructure protocols and services including DHCP and DNS.

Experience troubleshooting and configuring server hardware including RAID controllers and network infrastructure components (DIMM/NIC/RAID config, BIOS etc.)

Comprehensive understanding of operating systems, especially Linux, including configuring host networking

Knowledge of Scripting using BASH, Perl, Python

Understanding of network security aspects covering OS & application security e.g., access control, user/password management, policy configuration

Handling of network security scan tools like Nessus

Understanding of syslog integrations, LDAP & other identity management systems

Knowledge of SAN devices are advantangeous

Technical certifications related to networking, cloud and/or security is preferred. Eg. RedHat Openstack/Openshift Certification, VMware VCP, CCNA

Understanding of Wireless network node deployment

Experience in customer management and work towards maximising customer satisfaction.

Good communication skills and interpersonal skills.

Willingness to provide extended support after office hours and over weekends, if necessary.

Self-starter who likes debugging complex issues.

Languages: English
What you didn't know about us:
Competitive salary

Health, Dental and Vision Benefits

Long-Term growth potential

401k

With this position, you will get the opportunity to work with a game changing client and further advance your already valuable experience in the telecom industry!
We are Connectors. We thrive on 'quality over quantity' and put in the work building strong relationships. We create connections, discover qualities, uncover skills, and place people with accuracy. We are your true partner!
We are Collaborators. You'll be working with a wholly owned subsidiary of Kelly and part of the Kelly Telecom division. It allows us to be as nimble and fiercely competitive as a startup while having the backing of a multibillion dollar publicly traded company which has been in business for 75 years. With direct access to hiring managers, services don't stop at standard recruiting processes. We use our expertise to improve your application skills and provide ongoing career support.
We give 24/7 Support. We are in this together. We provide around the clock availability, competitive employee benefits, and continuously check-in to make sure things are going smoothly. Check out our Glassdoor page!
Kelly Telecom is an equal opportunity employer and will consider all applications without regard to race, genetic information, sex, age, color, religion, national origin, veteran status, disability, or any other characteristic protected by law. For more information click Equal Employment Opportunity is the law.
#JobsAtKellyTelecom
Apply with Linkedin
Apply with Indeed