Core and Cloud Technical Program Manager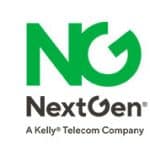 NextGen
Looking for Technical Project Manager Remotely.
What you will be doing as Technical Project Manager:
Defines the customization of any global operational processes together with relevant point of contacts to meet project requirements (for example, network operations, supply chain, logistics, and acceptance)

Manages the customer relationship during delivery and serves as the primary interface towards the customer in all activities-related to the own scope of the contract, including customer complaints, corrective actions, and changing requirements

Prepares a clear and effective communications plan and ensures proactive communication of all relevant information to the customer and to all stakeholders

Monitors and controls that the project is delivered within the approved budget, profitability forecast, and planned scope

Ensures that the project meets all objectives for quality and looks continuously for quality improvement and customer satisfaction

Actively applies appropriate best practices and lessons learned throughout the life of the project. Monitors, controls and reports KPIs defined in customer contract

Ensures data in all project-related tools and repositories is kept up-to-date and with high quality

Conducts thorough risk management for all project risks and opportunities
What you bring to the table as a Technical Project Manager:
3 plus years of experience in the cellular or telecommunications industry as an Technical Project Manager

Must be experienced in Packet Core, IMS Core Cloud Migration, AWS, and 5G

Knowledge of Call Flows is required

Must be well organized, communicate well, and be able to handle multiple tasks/projects

Must show aptitude and desire to learn and advance

Proficient in office computer applications: Excel, Word, PowerPoint, Access, and Outlook
What you didn't know about us:
Competitive salary

Health, Dental and Vision Benefits

Long-Term growth potential

401k

With this position, you will get the opportunity to work with a game changing client and further advance your already valuable experience in the telecom industry!
We are Connectors. We thrive on 'quality over quantity' and put in the work building strong relationships. We create connections, discover qualities, uncover skills, and place people with accuracy. We are your true partner!
We are Collaborators. You'll be working with a wholly owned subsidiary of Kelly and part of the Kelly Telecom division. It allows us to be as nimble and fiercely competitive as a startup while having the backing of a multibillion dollar publicly traded company which has been in business for 75 years. With direct access to hiring managers, services don't stop at standard recruiting processes. We use our expertise to improve your application skills and provide ongoing career support.
We give 24/7 Support. We are in this together. We provide around the clock availability, competitive employee benefits, and continuously check-in to make sure things are going smoothly. Check out our Glassdoor page!
Kelly Telecom is an equal opportunity employer and will consider all applications without regard to race, genetic information, sex, age, color, religion, national origin, veteran status, disability, or any other characteristic protected by law. For more information click Equal Employment Opportunity is the law.
You should know: Your safety matters! Vaccination against COVID-19 may be a requirement for this job in compliance with current client and governmental policies. A recruiter will confirm and share more details with you during the interview process.
#JobsAtKellyTelecom
Apply with Linkedin
Apply with Indeed