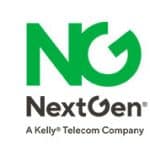 NextGen
Immediate need for a Field Engineer!
What you will be doing as a Field Engineer:
Provide oversight for initiation and implementation of all transport related network deployment plans to meet budgetary and timeline constraints. This includes all microwave, backhaul, and fronthaul needs.

Work with Network Planning & Engineering teams on direction for upcoming transport design programs.

Responsible for delivering network projects true to plan of record (POR), such as cell build program, frequency carrier add growth, hardware conversions, Fiber to Cell initiatives, E911, and IP based technologies.

Utilize knowledge and experience, serving as subject matter expert for internal fiber contract negotiation, including submitting and managing exception requests and consumption orders.

Determine the capital resources, equipment, and tools needed to complete each project.

Management oversight of strategic vendor partnerships that provide network construction, operational, and maintenance support.

Manage Purchase Order process for project needs, requesting PO's, receiving PO's, and managing OCNR.

Overall management of several concurrent projects and network-related transport initiatives that are high profile, technically complex and unique in nature.

Develop written project plans, including master schedule and manage status updates. Utilize and maintain all company mandated information systems.

Produce and provide monthly, quarterly, and annual program reporting based on defined work product by department.

Track network projects as it pertains to the transport team such as path diversification, cost reduction Initiatives, cell availability evaluations, equipment decommissioning, facility migration, etc.

Effectively communicate project plans with all project team members, users, and other parties involved in the programs.

Communicate needs, goals, and milestones to appropriate project team members and executives.

Lead a diverse team of professionals. This includes resource planning, onboarding, training, performance management, organizational development, succession planning, processing timecards and expenses, etc.

Ability to plan for work during network maintenance windows and willingness to perform night work.

Communicate status and issues at various levels of the transport team in a clear and concise manner. Ensure that issues are properly documented and maintained.

Drive program issues through to resolution. Drive process improvement.

Collaborate with PMO and executive teams to review program quality and metrics.

Establish strong rapport within team members, support national practices that drive employee engagement and productivity.
What you bring to the table as a Field Engineer:
5-7 + years Wireless Network experience

3+ years of managing and negotiating transport RFP's

Must have a strong understanding of wireless network architecture, ethernet, and transport infrastructure components

Proficiency in using project tracking software, i.e. smartsheet, site tracker, or similar

Experience leading daily or weekly meetings, including documenting action items and ensuring deadlines are met

Provide day-to-day leadership and management guidance which mirror the adopted corporate mission and core values

Ability to identify and understand complex problems/issues and develop solutions

Thorough understanding of project management methodologies and tools

Ability to manage multiple commitments simultaneously

Microsoft office (Excel, Word, PowerPoint, Visio) tools experience required.

Bachelor's Degree: advanced degree preferred

Experience performing site walks with Landlord, Client, A&E and GC firms

Ability to build and mentor a team with a focus on performance and accountability

Ability to document site modifications, fiber box locations, conduit paths

PathLoss 5 and Google Earth experience required. Planet design experience beneficial

PMP or similar desired but not required
Locations: Los Angeles, CA | Phoenix, AZ | Chicago, IL
What you didn't know about NextGen:
Competitive salary

Health, Dental and Vision Benefits

Long-Term growth potential

401k eligible after one year

With this position, you will get the opportunity to work with a game changing client and further advance your already valuable experience in the telecom industry!
NextGeners are Connectors.
We thrive on 'quality over quantity' and put in the work building strong relationships. We create connections, discover qualities, uncover skills, and place people with accuracy. We are your true partner!
NextGeners are Collaborators.
You'll be working with an award-winning company who gives you direct connections to hiring managers. Our services don't stop at the standard recruiting process. We use our expertise to tailor your resume, help improve your interview skills, and provide ongoing career support.
NextGeners give 24/7 Support.
We are in this together. We provide around the clock availability, competitive employee benefits, and continuously check-in to make sure things are going smoothly. Check out our Glassdoor page!
Sponsorship is not available for this position.
NextGen is an equal opportunity employer and will consider all applications without regard to race, genetic information, sex, age, color, religion, national origin, veteran status, disability, or any other characteristic protected by law. For more information click Equal Employment Opportunity is the law.
#JobsAtNextGen
Josh Miller
Apply with Linkedin
Apply with Indeed