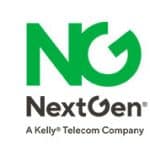 NextGen
Immediate need for a RF Engineer II!
What you will be doing as a RF Engineer II:
RF Engineer II is responsible for performing moderately complex RF engineering activities supporting the design, development and optimization of a wireless network.
Performing radio propagation modeling and prediction to determine cell site location, determining equipment and power configurations, forecasting channel capacity requirements, planning and optimizing system traffic and developing design standards to ensure system quality.
May provide some training assistance to lower level engineers.
Responsible for conducting moderately complex network system administration and design engineering activities to maximize network capacity.
Performs engineering functions related to interconnect equipment and facilities, signaling systems, switches and traffic.
Responsible for independently performing professional engineering assignments in functional area which involves the planning, evaluation and substantial adaptation and modification of standard techniques, procedures and criteria.
Bachelor's Degree in engineering or equivalent. 2-4 years related work experience.
Macro Network Deployment, Commissioning, Integration, and cell site acceptance of Nokia LTE cell Sites. The responsibilities will include:
Ability to perform pre-commission, Commissioning, Integration, Maintenance and Upgrades to LTE cell site equipment and auxiliary equipment.
Work with Nokia/Ericsson Equipment.
In-depth Understanding of LTE BTS Installation, Configuration, Maintenance, and Trouble Shooting
Create and manage Integration Ready to Proceed (INTP)
Responsible for equipment powered up and testing in a standalone environment including cable connections
Ensure the lasted software and the correct configurations are loaded into the equipment
Ensure the cell site is connected to the network and integrated to become a functional part of `network
Ensure any new hardware is connected to the network and integrated into the cell site
Seamless end-to-end LTE cell site test support and ownership of cell site planning phases to remote LTE Cell site acceptance
Technical writing skills required to create specific commissioning, integration, and LTE cell site acceptance methods of procedures
Single point-of-contact for integration, commissioning, and acceptance issues
Technical writing skills required to create Network Deployment Custom Test Plans for feature Activations and integration testing
Support the knowledge transfer of commissioning and Integration to other engineers
Define key Performance indicators to ensure there are no customer experience impacts
What you bring to the table as a RF Engineer II:
Bachelor's Degree
3-7 years' experience and In-depth knowledge of LTE Cell site Commissioning and integration.
Strong working knowledge of RF wireless technologies and products.
A demonstrated understanding of multiple backhaul network topologies and associated Radio access network (RAN) and Optical / Microwave Transmission infrastructure Proficient with Internet Protocol (IP) networking
Proficient with Microsoft Office Suite, MS Windows products and databases.
Working knowledge of vendor Element Management Systems (EMS).
Experience integrating and troubleshoot all components of Wireless and Fixed network
What you didn't know about us:
Competitive salary
Health, Dental and Vision Benefits
Long-Term growth potential
401k eligible after one year
With this position, you will get the opportunity to work with a game changing client and further advance your already valuable experience in the telecom industry!
We are Connectors.
We thrive on 'quality over quantity' and put in the work building strong relationships. We create connections, discover qualities, uncover skills, and place people with accuracy. We are your true partner!
We are Collaborators.
You'll be working with an award-winning company who gives you direct connections to hiring managers. Our services don't stop at the standard recruiting process. We use our expertise to tailor your resume, help improve your interview skills, and provide ongoing career support.
We give 24/7 Support.
We are in this together. We provide around the clock availability, competitive employee benefits, and continuously check-in to make sure things are going smoothly. Check out our Glassdoor page!
Sponsorship is not available for this position.
Kelly Telecom is an equal opportunity employer and will consider all applications without regard to race, genetic information, sex, age, color, religion, national origin, veteran status, disability, or any other characteristic protected by law. For more information click Equal Employment Opportunity is the law.
#JobsAtKellyTelecom
Apply with Linkedin
Apply with Indeed