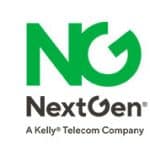 NextGen
Central Office Installer IV – Jacksonville, FL
Job Description:
Under minimal supervision, the Level IV Installer will perform a wide variety of field activities ranging from intermediate to advanced system work including installing, maintaining and servicing telecommunication equipment for multiple carriers. The Installer should possess a clear understanding of Central Office (CO) Installation and Quality Standards contained in AT&T TP-76300 /76400 / Telcorida GR-1275, AT&T TP76300 and/or Verizon IP72202 Iss 5-1 core standards. May oversee the work of less experienced / lower level Installers.
Essential Duties and Responsibilities:
Lead various types of installation projects

Read and interpret detailed specifications and drawings, blueprints, schematics, and method of procedures (MOPs)

Install Frame and rack builds

Run multiple cable types including coaxial, power, fiber, and network transmission; Use a variety of specific connectors and terminating procedures- lacing, stitching, sewing cables

Terminate DC power, rectifiers, PDUs, BDFB/BDCBBs, inverters, converters, raycaps and associated infrastructure used in telecommunications networks

Terminate cables using RJ45 connectors

Clean and scope fiber connectors, and document light levels and other readings with job specific testing equipment (ex: OTDR)

Install ironwork (ladder rack) cable paths, horizontal and vertical pathways for fiber optic cable management systems, and create a physical cable path for equipment and cable design

Test and evaluate systems to determine efficiency, reliability, and compatibility with existing system

Complete detailed documents of work performed and provide daily status updates

Ability to serve as the installation in-charge person
Skills and Abilities Required:
Requires strong technical knowledge of current Network products with minimal training performed and recorded on Safety, Business Code of Conduct, Quality assurance and Electrostatic Discharge (ESD)

Formal "Basic Installation" training course is required (or equivalent on the job training)

Ability to read and understand technical drawings and documentation

Demonstrated knowledge of the phases of product installation

Familiar with AT&T TP-76300 /76400 / Telcordia GR1275 and Verizon IP72202 installation standards

Experience with major carriers- AT&T, Verizon, CenturyLink, Sprint, SBC, T-Mobile, etc.

Experience installing major OEM equipment such as Ciena (5430/6500), Juniper (MX480/960/2020), Cisco (NCS2000/4000/ ASR9010), Calix C7, GPON, Fujitsu Flashwave 9500, Coriant hiT 7300, Cisco ASR, etc.

Excellent written and verbal communication skills

Excellent customer-facing skills

Proficient using various computer equipment, such as laptop and tablet, as well as knowledgeable with various software platforms

Ability to adapt to changing environments
Travel/Shift Requirements:
Must be willing and available to travel away from home for several weeks at a time (up to 75%)

Shift work required on demand
Education and Experience Required:
Electronics training equivalent to 2 years of technical trade school or military school and 6 years of field service, or equivalent as determined by Installation Manager

Typically, a minimum of 3 years of experience as a Level III Installer is required

Previous Central Office / CO Installer Experience preferred

Proficiency in the system (Network Elements 1, 2, 3, or 4) being worked on

Successful completion of the Level IV Skill Level test
Physical Requirements:
Ability to lift a minimum of 50 lbs.

Ability to work outdoors, on ladders, and in confined spaces

Ability to work with/around electrical wires and/or ESD products

Ability to work remotely at construction or installation sites

Ability to stoop, kneel, bend, squat, climb, lift, pull and push
What you didn't know about us:
Competitive salary

Health, Dental, and Vision Benefits

Short/Long Term Disability and Critical Care/Illness Protection

Life Insurance and Retirement Plans

Employee Assistance Program

With this position, you will get the opportunity to work with our game changing clients and further advance your already valuable experience in the telecom industry!
We are Connectors.
We thrive on 'quality over quantity' and put in the work building strong relationships. We create connections, discover qualities, uncover skills, and place people with accuracy. We are your true partner!
We are Collaborators.
You'll be working with a wholly-owned subsidiary of Kelly and part of the Kelly Telecom division. It allows us to be as nimble and fiercely competitive as a startup while having the backing of a multibillion dollar publicly traded company which has been in business for 75 years. With direct access to hiring managers, services don't stop at standard recruiting processes. We use our expertise to improve your application skills and provide ongoing career support.
We give 24/7 Support.
We are in this together. We provide around the clock availability, competitive employee benefits, and continuously check-in to make sure things are going smoothly. Check out our Glassdoor page!
Sponsorship is not available for this position.
We are an equal opportunity employer and will consider all applications without regard to race, genetic information, sex, age, color, religion, national origin, veteran status, disability, or any other characteristic protected by law. For more information click Equal Employment Opportunity is the law.
#JobsAtKellyTelecom
Mae Clements
Apply with Linkedin
Apply with Indeed