4G/5G LTE Call Processing Systems Engineer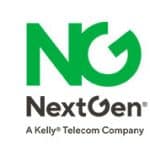 NextGen
Immediate need for an experienced RAN Virtualization & OAMP/OSS Engineer to join a team at a top Fortune 500 telecom company.
What you will be doing as a 4G/5G LTE Call Processing Systems Engineer:
Responsible for development of product requirements, feature requirements, systems and performance analysis, conduct deep-dive customer sessions, new technology introduction of virtualized networks

Responsible for analyzing the customer requirements, converting them into system requirements and capturing of detail design for the development team

Aid in product & feature performance analysis, evaluation of new product & SW releases

Perform detailed analysis of 4G/5G Wireless Call Protocols. Responsible for analyzing and troubleshooting the issue

Provides expert technical support in the pre-sales process and creates compelling technical and commercial solutions in order to help achieve the assigned sales goals and business objective

Translates and communicates complex technical design considerations between the Samsung sales team and carriers' network business

Educate our customers on Samsung's new products and services both individually and in a team environment. Ensures that customer commitments are achieved according to plan

Works closely with various support organizations, logistics, and cross- functional teams from SEA and Samsung HQ to achieve successful new product roll-outs and developments

Ability to travel sporadically during the project
What you will bring to the table as a 4G/5G LTE Call Processing Systems Engineer:
Minimum of 12 yrs. of industry experience in wireless is required

Bachelor's Degree in EE/CS; Advanced degree is beneficial

Must have understanding on 5G concepts such as Hybrid Beamforming, Massive MIMO, New Waveforms, LTE-NR interworking & co-existence, 5G Numerologies etc.

Experience with ongoing 3GPP Rel-15/16 activities is beneficial

Experience with system engineering activities such as feature requirements identification, feature description documentation, parameter optimization, performance analysis, test strategy creation, problem troubleshooting is desirable

Strong knowledge in 5G and 4G air interface and call processing technologies and network architecture specifically focused on Radio Access Network

Good understanding of overall Wireless systems with emphasis on PHY, MAC, RLC, RRC and PDCP layers

Experience with protocol analyzers, test tools such as XCAL, QXDM, Wireshark, Channel Emulator, Spectrum Analyzers, and Signal Generators.

Understanding of 3GPP systems: Core and RAN networks

Experience with SW development is beneficial

Understanding of HW as well as SW architecture
What you didn't know about us:
Competitive salary

Health, Dental and Vision Benefits

Short/Long Term Disability and Critical Care/Illness Protection

Life Insurance and Retirement Plans

Employee Assistance Program

With this position, you will get the opportunity to work with our game changing clients and further advance your already valuable experience in the telecom industry!
We are Connectors. We thrive on 'quality over quantity' and put in the work building strong relationships. We create connections, discover qualities, uncover skills, and place people with accuracy. We are your true partner!
We are Collaborators. You'll be working with a wholly-owned subsidiary of Kelly and part of the Kelly Telecom division. It allows us to be as nimble and fiercely competitive as a startup while having the backing of a multibillion dollar publicly traded company which has been in business for 75 years. With direct access to hiring managers, services don't stop at standard recruiting processes. We use our expertise to improve your application skills and provide ongoing career support.
We give 24/7 Support. We are in this together. We provide around the clock availability, competitive employee benefits, and continuously check-in to make sure things are going smoothly. Check out our Glassdoor page!
Kelly Telecom is an equal opportunity employer and will consider all applications without regard to race, genetic information, sex, age, color, religion, national origin, veteran status, disability, or any other characteristic protected by law. For more information click Equal Employment Opportunity is the law.
#JobsAtKellyTelecom
Apply with Linkedin
Apply with Indeed