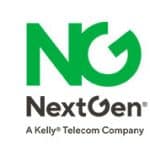 NextGen
Looking for a Feature Tester
What you will be doing as a Feature Tester
Testing Pre-requisites list: After completion of the requirement and specifications analysis, the Feature Tester must provide a complete list of testing tools, lab equipment and material required to fully verify the assigned Feature Functionality.

Test Case Design: The Feature Tester has the liberty of design captures what the Tester is attempting to accomplish with one or more test cases to fully verify the assigned feature functionality.

Test Case Execution: This is the actual running or execution of a test case. This can be done manually or by automated scripts that perform the actions of the test case.

Capturing Test Results: Capturing test results is a simple itemization of the success or failure of any given step in a test case.

Daily Test Report: Feature tester is responsible to send a daily feature test report to the lead phase.

Documenting and following up defects: The tester will be responsible of documenting any software defect found during the execution of the testing scope.

Feature Test Report: Once the full feature testing scope has been finalized, the tester must determine if the testing mandate and defined testing scope have been satisfactory accomplished according to the functionality's functionality and performance expectations.

Troubleshooting: Feature tester will be the first line of troubleshooting for any issues related to the assigned functionality and should be able to isolate the problem and distinguish between functionalities and configuration's issues.

Lab configuration: Feature tester must be capable of performing all configuration settings related to the assigned feature. Project should secure the pertinent support/contacts when configuration is related to third party nodes or vendors.
What you will bring to the table as a Feature Tester
Minimum 7 years' experience with BSEE/BSCS or applicable experience.

Experience in LTE/NR radio feature/system testing, LTE/NR optimization/tuning, customer support or trouble shooter is required.

Leadership experience required for 4+ projects, with 1 project as leader for all technical activities in a large scale (major metro or statewide geographic area) including technical organization Windows (7, Vista, XP) for tools configuration

Good Test Tools knowledge (TEMS investigation, protocol analyzers, etc)

Unix, Linux, O&M, IP connectivity (login and FTP procedures)

OSS (SMO, Network Explorer, Alarm viewer), ENM is a plus

Advance Moshell, scripting is a plus

General Telecom technologies knowledge (GSM, UTRAN, e-UTRAN)

Node recovery procedures (remote and local, node scratch)

Advance call testing knowledge (Lab/Field)

Additional desirable knowledge areas: CPP nodes, CORE (MME/SGSN, HSS, MGW/SGW/ PGW, MSC), Transport
What you didn't know about us:
Competitive salary

Health, Dental and Vision Benefits

Short/Long Term Disability and Critical Care/Illness Protection

Life Insurance and Retirement Plans

Employee Assistance Program

With this position, you will get the opportunity to work with our game changing clients and further advance your already valuable experience in the telecom industry!
We are Connectors. We thrive on 'quality over quantity' and put in the work building strong relationships. We create connections, discover qualities, uncover skills, and place people with accuracy. We are your true partner!
We are Collaborators. You'll be working with a wholly-owned subsidiary of Kelly and part of the Kelly Telecom division. It allows us to be as nimble and fiercely competitive as a startup while having the backing of a multibillion dollar publicly traded company which has been in business for 75 years. With direct access to hiring managers, services don't stop at standard recruiting processes. We use our expertise to improve your application skills and provide ongoing career support.
We give 24/7 Support. We are in this together. We provide around the clock availability, competitive employee benefits, and continuously check-in to make sure things are going smoothly. Check out our Glassdoor page!
Kelly Telecom is an equal opportunity employer and will consider all applications without regard to race, genetic information, sex, age, color, religion, national origin, veteran status, disability, or any other characteristic protected by law. For more information click Equal Employment Opportunity is the law.
You should know: Your safety matters! Vaccination against COVID-19 may be a requirement for this job in compliance with current client and governmental policies. A recruiter will confirm and share more details with you during the interview process.
#JobsAtKellyTelecom
36127
Apply with Linkedin
Apply with Indeed