Resident Engineer – Service Routing IP/MPLS Subject Matter Expert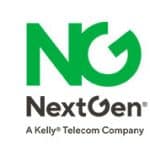 NextGen
Looking for a Resident Engineer
What you will be doing as a Resident Engineer
Customers NOC Operations and Maintenance Engineering Staff to develop Operations Readiness

Establish documented processes and procedures to improve NOC visibility to the EMSs and associated Network Elements.

Enhance the Client Outage Management and Notification processes.

Define IP MPLS provisioning standards and develop a consistent process guideline to further reduce fault restoration timelines.

Provide continued On-The-Job (OJK) Knowledge transfer to Client NOC personnel including.

Provide technical support/troubleshooting for all network/services operational issues related to network or services to include MPLS, DWDM, and Microwave.

Provide support to Architects in the development/testing of new services including LAB testing.

Provide technical consultation to EOC group and Engineering staff (adhering to DEs Architecture standards).

Take lead in opening and managing the progression of TAC tickets associated with network and services.

Proactively assess NSP alarms associated with network and services to engage the EOC group as needed.

Develop operational MOPs as required to perform operational activities or nodal software upgrades.

Provide knowledge transfer on MPLS.
What you will bring to the table as a Resident Engineer
Command Line Interface for routers and switches

NSP EMS Familiarization

Knowledge of New network element configuration/Network routing setup

Knowledge of IP Element configuration

Knowledge of Event detection and isolation/Fault resolution

Routine diagnostics and corrective action management
What you didn't know about us:
Competitive salary

Health, Dental and Vision Benefits

Short/Long Term Disability and Critical Care/Illness Protection

Life Insurance and Retirement Plans

Employee Assistance Program

With this position, you will get the opportunity to work with our game changing clients and further advance your already valuable experience in the telecom industry!
We are Connectors. We thrive on 'quality over quantity' and put in the work building strong relationships. We create connections, discover qualities, uncover skills, and place people with accuracy. We are your true partner!
We are Collaborators. You'll be working with a wholly-owned subsidiary of Kelly and part of the Kelly Telecom division. It allows us to be as nimble and fiercely competitive as a startup while having the backing of a multibillion dollar publicly traded company which has been in business for 75 years. With direct access to hiring managers, services don't stop at standard recruiting processes. We use our expertise to improve your application skills and provide ongoing career support.
We give 24/7 Support. We are in this together. We provide around the clock availability, competitive employee benefits, and continuously check-in to make sure things are going smoothly. Check out our Glassdoor page!
Kelly Telecom is an equal opportunity employer and will consider all applications without regard to race, genetic information, sex, age, color, religion, national origin, veteran status, disability, or any other characteristic protected by law. For more information click Equal Employment Opportunity is the law.
You should know: Your safety matters! Vaccination against COVID-19 may be a requirement for this job in compliance with current client and governmental policies. A recruiter will confirm and share more details with you during the interview process.
#JobsAtKellyTelecom
35997
Apply with Linkedin
Apply with Indeed