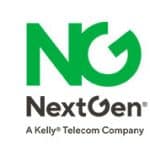 NextGen
Looking for a Fiber Splicer
What you will be doing as Fiber Splicer
Splicing on new construction and restoration for a variety of cable types (Loose Tube, Ribbon, Micro, OPGW, etc). Active splicing activity in cables with both dark fiber and lit services.

Work with the Network Operations Center for final acceptance and testing of all newly installed equipment and rings. Tests to include validation of all provisioning, all alarm monitoring to the NMS (Network Management System), network switch protection, etc.

Work with Fiber Optic, SONET, Ethernet and SDH related test equipment including OTDR, PMD, Optical Spectrum Analyzer, BER Test Sets, Sniffers.

Perform site survey of remote locations to ensure quality installation of all racks, equipment power plants, fiber cable, etc. Report any and all defects to the Operations Manager and /or OSP Project Engineer.

Label and tag all equipment and cabling according to Network Engineering Diagrams.

Perform advanced analysis and troubleshooting of problems / issues while assisting the NOC/customer.

Participate in on-call rotation schedule for nights and weekends.

Perform both hardware and software updates and/or changes to remote site equipment as necessary.

Complete and maintain hard copy and/or electronic records of work completed on various assignments. Including, but not limited to, splice diagrams, patch panels, and test results.

Interface with customers and carriers in support of service delivery and assurance.

Work closely with the NOC, Sales, Engineering, and customers.
What you will bring to the table as a Fiber Splicer
High school diploma or equivalent required

Associate degree or equivalent work experience preferred

One (1)+ years of experience in the splicing, testing, installation, maintenance and repair of fiber optic networks and/or Outside Plant fiber experience. Or minimum of two (2) years of field experience or military experience.

Prefer prior work experience with base station equipment, NMS, equipment installation and maintenance, low-power broadcast equipment and experience in both the construction, installation and maintenance phases

Prefer prior use of Volt/Ohm meter, RF power meter, frequency sweep equipment, spectrum analyzer, fault locating equipment and battery conductance meters

Knowledge of Outside Plant Construction techniques (aerial & underground) preferred

Working knowledge of NESC, NEC and OSHA standards preferred

Experience splicing ribbon and loose tube cables.
What you didn't know about us:
Competitive salary

Health, Dental and Vision Benefits

Short/Long Term Disability and Critical Care/Illness Protection

Life Insurance and Retirement Plans

Employee Assistance Program

With this position, you will get the opportunity to work with our game changing clients and further advance your already valuable experience in the telecom industry!
We are Connectors. We thrive on 'quality over quantity' and put in the work building strong relationships. We create connections, discover qualities, uncover skills, and place people with accuracy. We are your true partner!
We are Collaborators. You'll be working with a wholly-owned subsidiary of Kelly and part of the Kelly Telecom division. It allows us to be as nimble and fiercely competitive as a startup while having the backing of a multibillion dollar publicly traded company which has been in business for 75 years. With direct access to hiring managers, services don't stop at standard recruiting processes. We use our expertise to improve your application skills and provide ongoing career support.
We give 24/7 Support. We are in this together. We provide around the clock availability, competitive employee benefits, and continuously check-in to make sure things are going smoothly. Check out our Glassdoor page!
Kelly Telecom is an equal opportunity employer and will consider all applications without regard to race, genetic information, sex, age, color, religion, national origin, veteran status, disability, or any other characteristic protected by law. For more information click Equal Employment Opportunity is the law.
You should know: Your safety matters! Vaccination against COVID-19 may be a requirement for this job in compliance with current client and governmental policies. A recruiter will confirm and share more details with you during the interview process.
#JobsAtKellyTelecom
Apply with Linkedin
Apply with Indeed