Network Permitting Specialist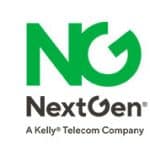 NextGen
Looking for a Network Permitting Specialist
What you will be doing as Network Permitting Specialist
Prepare and submit zoning and permitting applications. Monitor progress of municipal applications and facilitate jurisdictional request for additional information.

Work with design team to facilitate permit drawings and construction documents related to nodes, power and outside plant construction required.

Provide timely system updates and communicate effectively with all customers, both internal and external.

Serve as entitlement lead during weekly customer meetings, as needed.

Ability to comprehend and serve as a subject matter expert on matters related to state & local telecommunication municipal codes.

Serves as liaison between to internal teams to obtain, administer and ensure compliance with general conditions of approvals at permit and construction stages of the project, meeting project

Understand financial information from projects impacting District, Area and Company financials. Provide tracking and reporting of costs associated with zoning and building permits and ensure reimbursable expenses are billed, collected and reconciled.

Coordinate with Supervisor to ensure that permit submittal packages meet local and statewide municipal requirements.

Coordinate with internal partners to ensure building permits are properly closed out at the completion of construction.

Develop and maintain relationships with municipalities, including, but not limited to Code Enforcement Staff, Building Inspectors, Members of City Councils, Planning & Zoning Staffs, Commissions, and various neighborhood groups

Manage all aspects of complying with conditions of approvals from municipalities for the installation, maintenance and continued operation of company sites.
What you will bring to the table as a Network Permitting Specialist
Bachelor's Degree in Business or related field or equivalent work experience

Wireless industry experience preferred but not required

Zoning and Permitting experience preferred but not required

Juris Doctorate from an accredited law school will be considered in lieu of experience

Two (2) years proven experience working in a municipality in a Planning, Zoning, and/or Land Use capacity or Wireless Industry required or equivalent in a comparable industry or relevant military experience.

Must be experienced in navigating corporate environment and working within a corporate group context
What you didn't know about us:
Competitive salary

Health, Dental and Vision Benefits

Short/Long Term Disability and Critical Care/Illness Protection

Life Insurance and Retirement Plans

Employee Assistance Program

With this position, you will get the opportunity to work with our game changing clients and further advance your already valuable experience in the telecom industry!
We are Connectors. We thrive on 'quality over quantity' and put in the work building strong relationships. We create connections, discover qualities, uncover skills, and place people with accuracy. We are your true partner!
We are Collaborators. You'll be working with a wholly-owned subsidiary of Kelly and part of the Kelly Telecom division. It allows us to be as nimble and fiercely competitive as a startup while having the backing of a multibillion dollar publicly traded company which has been in business for 75 years. With direct access to hiring managers, services don't stop at standard recruiting processes. We use our expertise to improve your application skills and provide ongoing career support.
We give 24/7 Support. We are in this together. We provide around the clock availability, competitive employee benefits, and continuously check-in to make sure things are going smoothly. Check out our Glassdoor page!
Kelly Telecom is an equal opportunity employer and will consider all applications without regard to race, genetic information, sex, age, color, religion, national origin, veteran status, disability, or any other characteristic protected by law. For more information click Equal Employment Opportunity is the law.
You should know: Your safety matters! Vaccination against COVID-19 may be a requirement for this job in compliance with current client and governmental policies. A recruiter will confirm and share more details with you during the interview process.
#JobsAtKellyTelecom
Apply with Linkedin
Apply with Indeed