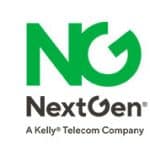 NextGen
Looking for a Lead Data Scientist
What you will be doing as a Lead Data Scientist
Plan and lead the complete analytics life-cycle for problem solving, including: requirements gathering, problem formulation, data grooming, data exploration, model prototyping, model validation, and algorithm implementation related to Mobile Data Analytics for Mobile Product Strategy.

Leverage knowledge in analytical and statistical algorithms to help stakeholders explore methods to improve or prove out Mobile Product business cases.

Lead large-scale exploratory data analyses for new data sources or new uses for existing data sources. Establish links across existing data sources and find new, interesting data correlations.

Develop and provide ongoing support for data dashboards for various project requests and strategic Mobile Product initiatives.

Facilitate ongoing communication with cross-functional team owners of various datasets.

Clearly document all development work to maintain work product descriptions and establish historical record.

Exercise thought leadership and discretion in tailoring the tools, approaches, and data used to meet the needs of the particular problem.

Help teach and explain techniques and tools used to a broad set of business-intelligence, data, and analytics professionals with varied backgrounds.

Create project plans to help team achieve defined project goals within deadlines; proactively communicate status and escalate issues as needed.
What you will bring to the table as a Lead Data Scientist
Bachelor's degree in computer science, statistics, operations research and/or equivalent combination of education and experience.

Experience with Teradata: SQL, UDFs, interpreting explain plans, basic performance-tuning, and use of database catalog

Alteryx Designer experience and/or certification

ESRI experience and/or certification, including GIS fundamentals

Background with Mobile Network Operators, Cable systems and operations

Background with 4G/5G Wireless Telecom RAN metrics

Experience with Hadoop, particularly HIVE and Spark

Knowledge of other relevant tools such as SAS, SPSS, Alteryx, Linux

Knowledge of other relevant techniques such as text analysis text mining
What you didn't know about us:
Competitive salary

Health, Dental and Vision Benefits

Short/Long Term Disability and Critical Care/Illness Protection

Life Insurance and Retirement Plans

Employee Assistance Program

With this position, you will get the opportunity to work with our game changing clients and further advance your already valuable experience in the telecom industry!
We are Connectors. We thrive on 'quality over quantity' and put in the work building strong relationships. We create connections, discover qualities, uncover skills, and place people with accuracy. We are your true partner!
We are Collaborators. You'll be working with a wholly-owned subsidiary of Kelly and part of the Kelly Telecom division. It allows us to be as nimble and fiercely competitive as a startup while having the backing of a multibillion dollar publicly traded company which has been in business for 75 years. With direct access to hiring managers, services don't stop at standard recruiting processes. We use our expertise to improve your application skills and provide ongoing career support.
We give 24/7 Support. We are in this together. We provide around the clock availability, competitive employee benefits, and continuously check-in to make sure things are going smoothly. Check out our Glassdoor page!
Kelly Telecom is an equal opportunity employer and will consider all applications without regard to race, genetic information, sex, age, color, religion, national origin, veteran status, disability, or any other characteristic protected by law. For more information click Equal Employment Opportunity is the law.
You should know: Your safety matters! Vaccination against COVID-19 may be a requirement for this job in compliance with current client and governmental policies. A recruiter will confirm and share more details with you during the interview process.
#JobsAtKellyTelecom
Apply with Linkedin
Apply with Indeed