Support Engineer 4 – 4G/5G Tier2 Network Support Engineer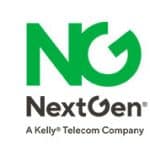 NextGen
Looking for Support Engineer 4 – 4G/5G Tier2 Network Support Engineer in Plano, TX.
What you will be doing as a 4G/5G Tier2 Network Support Engineer:
Provide in-depth technical log analysis, check network configuration, and support customer as needed

Proactively perform data audit, SW/FW audit, and health check of the OSS if needed

Collect logs and perform log analysis for discussions with Tier3 and HQ on various issues

Strong on customer support as well as data analysis of logs and pcaps etc.
Work in Client's System Integration lab, customer labs, and commercial networks for reproducing, troubleshooting, and investigating poor performance related issues

Must be able to drive for resolutions with other Engineering team on an open ticket

Provide 24/7 on-call support as needed for commercial Network outages and network performance issues. Also provide technical reviews and provide support to customers as needed

Develop Root Cause Analysis (RCA) on outages or market performance issues (e.g., throughput, accessibility, sustainability, handovers (Intra/X2/S1), capacity and coverage)

Review various Engineering MOPs and identify missing steps or issues if any

Resolve high severity issues (sev1 & sev2) to meet the agreed SLA requirements – 2nd level incident analysis
What you will bring to the table as a 4G/5G Tier2 Network Support Engineer:
BS EE or CS required (preferred MS EE or CS) – with at least 3 years of telecom work experience

Good analytical skills, programming skills to aide with the report's generation and analysis and knowledge of wireless network architecture concepts especially in RAN domain

Good knowledge of UNIX/LINUX operating systems

At least 2 year of work experience with data analytics tools

At least 2 year of work experience with Shell/Expect/Perl/Python programming

At least 1 year of work experience with MySQL/MongoDB administration

Be able to analyze large and multipart data sets at fast pace with advanced data modeling tools in MS Excel

Be able to develop programs/tools to automate tasks and aid with the investigation as needed

Previous experience working with 4G / 5G wireless Network Systems in an SME role

Experience with data modelling/visualization software for data analysis is a plus

Experience with advanced database concepts or database administration is a plus.
What you didn't know about us:
Competitive salary

Health, Dental and Vision Benefits

Short/Long Term Disability and Critical Care/Illness Protection

Life Insurance and Retirement Plans

Employee Assistance Program

With this position, you will get the opportunity to work with our game changing clients and further advance your already valuable experience in the telecom industry!
We are Connectors. We thrive on 'quality over quantity' and put in the work building strong relationships. We create connections, discover qualities, uncover skills, and place people with accuracy. We are your true partner!
We are Collaborators. You'll be working with a wholly owned subsidiary of Kelly and part of the Kelly Telecom division. It allows us to be as nimble and fiercely competitive as a startup while having the backing of a multibillion dollar publicly traded company which has been in business for 75 years. With direct access to hiring managers, services don't stop at standard recruiting processes. We use our expertise to improve your application skills and provide ongoing career support.
We give 24/7 Support. We are in this together. We provide around the clock availability, competitive employee benefits, and continuously check-in to make sure things are going smoothly. Check out our Glassdoor page!
Kelly Telecom is an equal opportunity employer and will consider all applications without regard to race, genetic information, sex, age, color, religion, national origin, veteran status, disability, or any other characteristic protected by law. For more information click Equal Employment Opportunity is the law.
You should know: Your safety matters! Vaccination against COVID-19 may be a requirement for this job in compliance with current client and governmental policies. A recruiter will confirm and share more details with you during the interview process.
#JobsAtKellyTelecom
Apply with Linkedin
Apply with Indeed