RAN Engineer (Multiple Openings)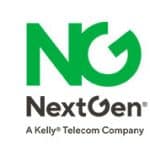 NextGen
Posted March 18, 2022
What you will be doing as a RAN Engineer:
Perform feature testing, feature validation and bug fix reports

Perform handset testing with QXDM, Wireshark and/or XCAP

Responsible for working with customers to lead field integration testing efforts of all key 4G/5G features

Responsible for analyzing Layer-2 and Layer-3 signal messages and analyzing network performance issues to troubleshoot network KPI issues

Monitor KPIs and perform network/parameter changes to improve/maintain SLA KPIs

Collaborate with cross-functional teams to lead new product/technology trials

Participate in 5G EN-DC test case analysis for customers

Work with the Network Engineering and Operations Teams on the cell site's antenna and RF equipment configuration and database parameters
What you will bring to the table as a RAN Engineer:
Bachelor's Degree or equivalent in Electrical Engineering or related field

3 years' experience in job or related jobs which must include 3 years' experience performing RAN/Test Engineering in a lab

1 year of experience analyzing MAC and Physical layer signal messages to troubleshoot network KPI issues

1 year of experience with RAN architecture and performance analysis of TDD, vRAN, RNC, eNodeB, WCDMA, Massive MIMO, PICO, VoLTE, LTE, networks on Base Station Vendor equipment (Samsung, Huawei, Ericsson or likewise)

Frequent travel required to unanticipated locations throughout the U.S.
We are Connectors. We thrive on 'quality over quantity' and put in the work building strong relationships. We create connections, discover qualities, uncover skills, and place people with accuracy. We are your true partner!
We are Collaborators. You'll be working with a wholly-owned subsidiary of Kelly and part of the Kelly Telecom division. It allows us to be as nimble and fiercely competitive as a startup while having the backing of a multibillion dollar publicly traded company which has been in business for 75 years. With direct access to hiring managers, services don't stop at standard recruiting processes. We use our expertise to improve your application skills and provide ongoing career support.
We give 24/7 Support. We are in this together. We provide around the clock availability, competitive employee benefits, and continuously check-in to make sure things are going smoothly. Check out our Glassdoor page!
You should know: Your safety matters! Vaccination against COVID-19 may be a requirement for this job in compliance with current client and governmental policies. A recruiter will confirm and share more details with you during the interview process.
We are an equal opportunity employer and will consider all applications without regard to race, genetic information, sex, age, color, religion, national origin, veteran status, disability, or any other characteristic protected by law. For more information click Equal Employment Opportunity is the law.
#JobsAtKellyTelecom
Apply with Linkedin
Apply with Indeed