Network Management Engineer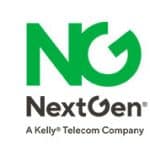 NextGen
Looking for Network Management Engineer in Denver, CO.
What you will be doing as a Network Management Engineer:
Assist with facilitating customer network management activities.
What you will bring to the table as a Network Management Engineer:
Experience with network automation using model-driven data or open-config

Able to participate remotely directly daily in customer agile process as part of the extended virtual team.

prior network automation experience with client products (7950XRS, 7750SR, 7705SAR, 7210SAS and 5620SAM (NSP).
Linux systems

7+ years relevant work experience with a telecom communications equipment vendor or service provider in configuring, monitoring, and troubleshooting IP/MPLS networks.

5+ years' experience working with a network management system and/or administrating a network management system. i.e.,5620SAM(NSP), HP (OpenView), Netcool.

5+ years' experience working with SNMP protocol / 5+ years' experience with scripting language. i.e., API, XML, Python, and Velocity.

5+ years skillset in Linux administration (Red Hat / CentOS)

5+ years' experience operating VM environments and servers. i.e., ESXi and KVM.

5+ years troubleshooting software applications in VM/Linux environment.

Demonstrated excellent written and verbal communication skills to end-clients.

Day to day focus will be assisting customer virtual team with integrating SDN network automation to client routers northbound programming API.

Data Model: YANG model | Encoding: XML and JSON | Protocol: NET and RESTCONF/gNMI | Orchestration App: Open Daylight and Cloud Opera | Programming Lang: Python and JAVA | Experience with Client network management system (NMS) is a plus.
What you didn't know about us:
Competitive salary

Health, Dental and Vision Benefits

Long-Term growth potential

401k

With this position, you will get the opportunity to work with a game changing client and further advance your already valuable experience in the telecom industry!
We are Connectors. We thrive on 'quality over quantity' and put in the work building strong relationships. We create connections, discover qualities, uncover skills, and place people with accuracy. We are your true partner!
We are Collaborators. You'll be working with a wholly owned subsidiary of Kelly and part of the Kelly Telecom division. It allows us to be as nimble and fiercely competitive as a startup while having the backing of a multibillion dollar publicly traded company which has been in business for 75 years. With direct access to hiring managers, services don't stop at standard recruiting processes. We use our expertise to improve your application skills and provide ongoing career support.
We give 24/7 Support. We are in this together. We provide around the clock availability, competitive employee benefits, and continuously check-in to make sure things are going smoothly. Check out our Glassdoor page!
Kelly Telecom is an equal opportunity employer and will consider all applications without regard to race, genetic information, sex, age, color, religion, national origin, veteran status, disability, or any other characteristic protected by law. For more information click Equal Employment Opportunity is the law.
#JobsAtKellyTelecom
Apply with Linkedin
Apply with Indeed