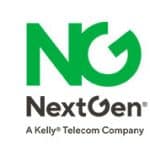 NextGen
Looking for a Debug Engineer.
What you will be doing as a IP Network Engineer:
In this role as a Debug Product Test Engineer, you have a track record in debugging and delivering products in the semiconductor model with knowledge covering the full manufacturing flow including fab, test, DFT, package assembly and qualification

You will be responsible for debug related to product yield and quality improvement at wafer probe, package and system test of high-performance networking and machine learning ICs

You'll utilize your knowledge of the tester platform capabilities and the product to optimize the yield, and test time without compromising the quality of outgoing products

Working with Design, DFT and TE teams to debug product critical issues and plan test-based yield improvements

Feedback identified improvements to Product and Test engineers for test program improvements

Lead all ATE debug efforts related to product yield and work cross functionally to identify opportunities to improve defect and parametric limited yield

Establish manufacturing requirements and specifications related to product sensitivities and drive to close potential gaps across the test flow

Develop a thorough understanding of the manufacturing ATE program as it develops and be effectively and quickly develop debug code as required
What you will bring to the table as a IP Network Engineer:
Experience with high speed PCB design concepts and Altium Designer is desired

Experience with test equipment (meter, digital oscilloscope, protocol analyzer, logic analyzer etc.) to instrument an assembled functional validation board for an ASIC device with high speed SERDES and DDR interfaces as well as I2C/I3C

Able to read and comprehend schematic, device and supporting component data sheets to aid in board/circuit level debug, device programming (i.e. clock generator, power sequencer, etc.

Able to review read and comprehend functional validation board layout

Experience in debugging power delivery, high speed clocks, I2C, JTAG, power sequencing, etc.

Ability to work in a team environment, taking guidance from and collaborating with the lead Design Engineer

Able to work independently once a give task has been defined, and summarize findings in a clear and concise manor, both written and verbally

Familiarity with Signal Integrity and Power Integrity concepts
What you didn't know about us:
Competitive salary

Health, Dental and Vision Benefits

Long-Term growth potential

401k

With this position, you will get the opportunity to work with a game changing client and further advance your already valuable experience in the telecom industry!
We are Connectors. We thrive on 'quality over quantity' and put in the work building strong relationships. We create connections, discover qualities, uncover skills, and place people with accuracy. We are your true partner!
We are Collaborators. You'll be working with a wholly owned subsidiary of Kelly and part of the Kelly Telecom division. It allows us to be as nimble and fiercely competitive as a startup while having the backing of a multibillion dollar publicly traded company which has been in business for 75 years. With direct access to hiring managers, services don't stop at standard recruiting processes. We use our expertise to improve your application skills and provide ongoing career support.
We give 24/7 Support. We are in this together. We provide around the clock availability, competitive employee benefits, and continuously check-in to make sure things are going smoothly. Check out our Glassdoor page!

Kelly Telecom is an equal opportunity employer and will consider all applications without regard to race, genetic information, sex, age, color, religion, national origin, veteran status, disability, or any other characteristic protected by law. For more information click Equal Employment Opportunity is the law.
You should know: Your safety matters! Vaccination against COVID-19 may be a requirement for this job in compliance with current client and governmental policies. A recruiter will confirm and share more details with you during the interview process.
#JobsAtKellyTelecom
Apply with Linkedin
Apply with Indeed