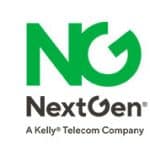 NextGen
Looking for Board Test Technician Onsite in Allentown, PA.
What you will be doing as a Board Test Technician:
Technicians perform functions associated with all finish goods production including operations, equipment, process and training while collecting and evaluating operating data to conduct on-line equipment adjustment and ensure process optimization

Execution of production materials and assisting/repairing the machine

Running lots in a qualitative way, plus responsible for preventive maintenance, troubleshooting, spares, and sustaining

Improvement processes overlook, troubleshooting nonstandard events in the production line, and reviewing technological health and stability

May be responsible for the buddy, trainer, and certifier levels and is in charge of updating training manuals

May participate in safety forums and within the Emergency Response Team as required

Normally receives general instructions on routine work, and detailed instructions on new work
What you will bring to the table as a Board Test Technician:
Experience with soldering and assembled PCB rework: SMT components, implementing reworks specified by design engineer

Ability to attach socket to PCB

Visual inspection of incoming assemble boards using microscope

Ability to work in a team environment, taking guidance from a Design Engineer

Experience in with ESD Sensitive component handling, socketed device insertion/removal

Skilled with multimeter, oscilloscope to troubleshoot electronic circuits, perform voltage/current/power measurements

Ability to summarize findings in a clear and concise manor, both written and verbally

Ability to manage board rework requiring services of a local rework shop (i.e. BGA removal/replacement, etc.)
What you didn't know about us:
Competitive salary

Health, Dental and Vision Benefits

Long-Term growth potential

401k

With this position, you will get the opportunity to work with a game changing client and further advance your already valuable experience in the telecom industry!
We are Connectors. We thrive on 'quality over quantity' and put in the work building strong relationships. We create connections, discover qualities, uncover skills, and place people with accuracy. We are your true partner!
We are Collaborators. You'll be working with a wholly owned subsidiary of Kelly and part of the Kelly Telecom division. It allows us to be as nimble and fiercely competitive as a startup while having the backing of a multibillion dollar publicly traded company which has been in business for 75 years. With direct access to hiring managers, services don't stop at standard recruiting processes. We use our expertise to improve your application skills and provide ongoing career support.
We give 24/7 Support. We are in this together. We provide around the clock availability, competitive employee benefits, and continuously check-in to make sure things are going smoothly. Check out our Glassdoor page!

Kelly Telecom is an equal opportunity employer and will consider all applications without regard to race, genetic information, sex, age, color, religion, national origin, veteran status, disability, or any other characteristic protected by law. For more information click Equal Employment Opportunity is the law.
You should know: Your safety matters! Vaccination against COVID-19 may be a requirement for this job in compliance with current client and governmental policies. A recruiter will confirm and share more details with you during the interview process.
#JobsAtKellyTelecom
Apply with Linkedin
Apply with Indeed