Senior Packet Core Engineer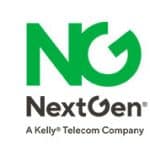 NextGen
Looking for Senior Packet Core Engineer in Dallas / Seattle / Naperville / remote in the US and Canada.
What you bring to the table as a Senior Packet Core Engineer:
5G Cloud Packet Core Experience (1-2 years) – AMF, SMF/UPF, NRF if possible

Hands on Lab Experience (For Lab Specific Assignments) SA Role

Network Design & Architecture – Able to Design 4G/5G Lab based upon 3GPP Spec

Instantiation / Integration Experience – Able to integrate Kubernetes Cluster, Instantiate and Integrate Interfaces

Networking Experience & Troubleshooting – Able to verify Call's flow vs 3GPP Spec and troubleshoot as needed

Experience with Container based Architecture and Kubernetes as well as current cloud infrastructure systems (openstack, vmware, KVM, AWS)

4G / LTE ePC Core expertise MME (CMM/WMM platforms) and GW – SGW, PGW, ePDG (CMG platform)

Thorough understanding of LTE Call Flow – looking for hands-on capable folks that can read a trace, troubleshoot 3GPP call flows.

Comfortable with Data Collection and Retrieval procedures, working on live systems.
Appreciated
LTE Network Performance Experience

IP routing knowledge/experience

KPI (Key Performance Indicator) Analysis, must be able to understand KPIs as they relate to call flows and 3GPP Specs

Strong communication skills to be able to defend their work / technical expertise in front of customer and other vendors

Able to synthetize the relevant functionality of a feature from Documentation that pertains to a specific customer network implementation and propose scenarios that demonstrate/defend the feature.
ePC certifications.

Excel/PowerPoint / VB Experience to program and create and customize reports
Dallas/Naperville:
required (3-5 days) to be on Site in Dallas/Naperville Lab environment.

Must be physically located in Dallas or Naperville
What you didn't know about us:
Competitive salary

Health, Dental and Vision Benefits

Long-Term growth potential

401k

With this position, you will get the opportunity to work with a game changing client and further advance your already valuable experience in the telecom industry!
We are Connectors. We thrive on 'quality over quantity' and put in the work building strong relationships. We create connections, discover qualities, uncover skills, and place people with accuracy. We are your true partner!
We are Collaborators. You'll be working with a wholly owned subsidiary of Kelly and part of the Kelly Telecom division. It allows us to be as nimble and fiercely competitive as a startup while having the backing of a multibillion dollar publicly traded company which has been in business for 75 years. With direct access to hiring managers, services don't stop at standard recruiting processes. We use our expertise to improve your application skills and provide ongoing career support.
We give 24/7 Support. We are in this together. We provide around the clock availability, competitive employee benefits, and continuously check-in to make sure things are going smoothly. Check out our Glassdoor page!
Kelly Telecom is an equal opportunity employer and will consider all applications without regard to race, genetic information, sex, age, color, religion, national origin, veteran status, disability, or any other characteristic protected by law. For more information click Equal Employment Opportunity is the law.
You should know: Your safety matters! Vaccination against COVID-19 may be a requirement for this job in compliance with current client and governmental policies. A recruiter will confirm and share more details with you during the interview process.
#JobsAtKellyTelecom
Apply with Linkedin
Apply with Indeed