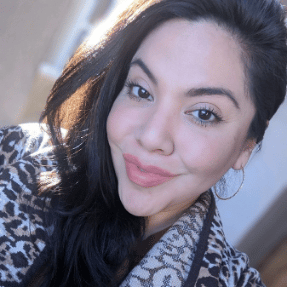 Congratulations to our Consultant of the Quarter, Jamila Lewis. Over the last two years, she has worked for NextGen on two different assignments as a Project Coordinator, supporting the Albuquerque/El Paso market.
When choosing to nominate Jamila for our Consultant of the Quarter, Dillon, Jamila's recruiter, said, "I helped Jamila get her first job in the telecommunications industry. She was excited about the work and ended up landing the job without any prior telecom experience by wowing the manager in her interview. She ended up loving the role and the team loved her so much that she has ended up working two different roles with T-Mobile! Jamila is amazing to work with on the recruiting side. She is always cheerful and will brighten your day. We love having Jamila on team NextGen!"
We spoke to Jamila regarding her nomination and experience with NextGen. Here is what she had to say:
Q: Can you tell us about your experience working with NextGen?
I've worked for NextGen on two different assignments as a Project Coordinator, supporting the Albuquerque/El Paso market of T-Mobile. Dillon scouted me in the winter of 2016, and in January 2017, I started supporting their local RF Engineering team. In my current role and second assignment with NextGen, I've been supporting their Development team since April. As a professional growing in the Project Management realm, the work has been challenging and ever-changing, and I do feel that my talent and skills have been matched perfectly. The groups I've worked with are tremendously knowledgeable and talented; I've learned so much within my relatively short tenure, as I've been exposed to a variety of pieces that keep mobile networks going at full steam. I've nothing but good things to say about the NextGen team, everyone has been super helpful and supportive to me.
Q: What are your future goals?
I feel as though I am prepping myself to become a Project Manager in mobile telecommunications. There are so many strengths that I have tapped into to help drive my work as a Coordinator. While there is still a learning curve in a few aspects, I know the next step in challenging myself would be to transition into the PM role. It is exciting!
Q: What do you like to do in your free time?
I love to travel and go to various music events!  Unfortunately, the COVID-19 pandemic situation has me dancing in my living room and paused my flight mile accrual for the year 2020, which I hope to resume soon. In the meantime, I've been keeping up with at-home exercises, both book and audio reading, actually using my television/movie streaming accounts, music production, and online crate digging. I also have a fur baby named Isobel; she came home the first weekend of March at only 5 weeks old. So, raising and training a Cocker Spaniel pup has been work on its own. We have fun and she fills me with joy!
Q: Tell us a fun fact about yourself!
I'm an unabashed BTS fan. While I am not a K-Pop fan per se, their music is catchy, they are talented in their own ways, and they are very stylish in my opinion. You can't go wrong with a group of hardworking and kind individuals.
Congratulations on your hard work paying off, Jamila! You are such a pleasure to work with and we are grateful you've chosen NextGen as your partner to help you progress in your career aspirations.